This week I loaded up the trunk of my van with pumpkins and mums.
This is my way of declaring an official end to the summer and ushering in my favorite season of all...fall.




These pesky guys obviously didn't get the memo cause they are still hanging out around here.
Is it just me or is this not a ginormous mosquito?!




I bought a bag of cheap pumpkins and gourds at the Dollar Tree and spray painted them turquoise.
It's my favorite color so I decided to break all the decorating rules and keep it out with my fall decor.




Heck, I love it so much, I may just find a way to incorporate it year round.




I bought a yard of burlap at Hobby Lobby for a fall pennant.
I was going to do strictly burlap, but I found an owl print bandanna that I loved.




With the scraps I had leftover I used hot glue to cover some of my plastic pumpkins with burlap.




I also added a little of the owl print to pull the mantel and the pennant together.




Of course nothing says fall like comfort food.
Carrot Pumpkin bread says it best.
Both loaves were gone in under an hour.
Click here for the recipe.




In other non-fall related news, our family has taken up a new hobby thanks to a clearance sale at Dicks.
We've been spending the afternoons kayaking on the lake.
Homeschool P.E.




I've been reading this book by Todd Wilson.
Every homeschool mom should be required to read this book.
And if you are a homeschooler and your husband isn't getting Todd's emails, click here and sign him up.
He'll thank you for it.




Quite possibly my new favorite store.
Whole Foods meets Aldi.




This was my laundry room on Tuesday.
Tell me how it is that it looks like this again today?





I'm also linking up to:

Mingle Monday



Made By you Monday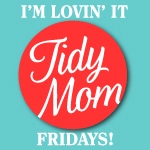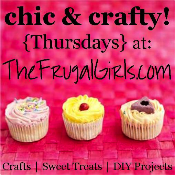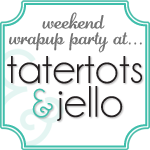 "My every mortal breath, is Grace and nothing less"