"More marriages might survive if the partners realized that sometimes the better comes after the worse." – Doug Larson




A year into our marriage we thought we had no choice but to go our separate ways.

Divorce was our only option.

The world said so after all.

And we almost bought into it.

Almost.

God had His own plan.

Love was there.

It just needed a voice.

We were in a foreign land.

Could not speak the language.

*****************************************

I had made my husband my idol.

Placed my happiness and expectations upon his shoulders.

I needed to remember my first love.

The one who had never failed me.

The one who never would.

Adam had his own road to walk.

A Damascus road.

Salvation.

We both said "yes".

To brokenness.

To fighting our way through.

To God.

He is so good people.

"You intended to harm me, but God intended it for good to accomplish what is now being done, the saving of many lives." Genesis 50:20

***************************************

It would not be easy.

Nothing worth holding onto is.

It hurt.

We cried.

I screamed.

Anger.

Pain.

Tears.

Sadness.

They came and went.

In waves.

In no particular order.

Some days just inhaling seemed almost a battle.

"I can't do this God..it's too much!"

Walking away felt so much easier.

****************************************

We fought hard.

Sometimes with each other.

Always for each other.

Even when we wanted to bail...He was mending hearts.

Healing.

"Each time he said, "My grace is all you need. My power works best in weakness." So now I am glad to boast about my weaknesses, so that the power of Christ can work through me." 2 Corinthians 12:9

***************************************

Each day brought with it new mercies.

New hope.

He was blessing our efforts.

Moving.

My eyes were opened and my heart reminded.

Forgiveness.

Once offered even to me.

So freely.

So messy.

Undeserving.

He saw it all.

He wanted it all.

The whole ugly thing.

Amazing grace.
Unconditional love.

Freely it had been given to me.

Now freely I was being asked to give it in return.


"Bear with each other and forgive whatever grievances you may have against one another. Forgive as the Lord forgave you." Colossians 3:13

***************************************

With boxing gloves on we began to fight the real enemy.

Not each other.

We found a Christian counselor.

We talked.

More than ever before.

Safely.

I can not emphasize how essential this was.

God gave us eyes of mercy to see each other as He saw us.

Forgiveness began to take root.

Weeding out hurt and fear.

Bitterness began to die at the roots.

Love began to speak.

Shout.

Restoration.




"When you go through deep waters, I will be with you. When you go through rivers of difficulty, you will not drown. When you walk through the fire of oppression, you will not be burned up; the flames will not consume you." Isaiah 43:2

************************************

This past weekend we celebrated 12 years of fighting our way thorough.

Reaching for each other.

Never giving up.

Speaking the language.




We spent Friday night at our favorite anniversary spot.




Dipping all of this...




...into this.

White chocolate creme brulee fondue.

Spent the night in downtown Nashville in a beautiful historic hotel.

Slept in.

Had breakfast at 10.

Spent the rest of the day antiquing downtown.

It was a fabulous weekend.

In every way.




Old love.

My heart is so full and comfortable with old love.

I will be linking up here: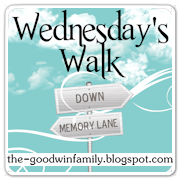 "My every mortal breath, is Grace and nothing less"