"The term "Wassailing" refers to singing carols door to door. "Here We Come A-Wassailing" is an Old English Wassail song to wish "good health"...which is what the word "wassail" means. According to Readers Digest, the Christmas spirit often made the rich a little more generous than usual and a band of beggars and orphans used to dance their way through the snowy streets of England, offering to sing good cheer and to tell of good fortune if the householder would give them a drink from his Wassail bowl or a penny or a pork pie...or let them stand for a few minutes beside the warmth of his hearth. The Wassail bowl itself was a hearty combination of hot ale or beer and spices and mead. Just alcoholic enough to warm the tingling fingers and toes of the singers."


Here's a little recipe for you to enjoy this Christmas.

This was given to me by an elderly lady we attended church with.

Miss Jane is in her 90's now and this family recipe is well over 100 years old...and it is fabulous.

I make this every year for parties and Christmas gatherings.

On Christmas Day, this heavenly hot beverage sits simmering on my stovetop all day long with a ladle readily available for scooping up a mugful at will.

It is tradition.

Now...this came from the recipe files of a 90 year old Southern Baptist folks.

There is no alcohol in this Wassail.

If you make this for your Christmas party and end up dancing on tables...

Or telling "Aunt Peggy" what you really think of her fruit cake...

You only have yourself to blame.

Unless someone brought rum balls.

----------------------------------------------------

Here is all you will need.




Start by emptying one gallon of apple cider and one large 64 oz. can of pineapple juice into a large pot.




Add 2 cinnamon sticks.

Or three.

Or four.

Ignore the band-aid please.

Knives are not my best friends.




Add 1/2 teaspoon of nutmeg.




Lastly add the zest from one whole lemon.




Heat until at a boil then reduce heat just enough to keep it hot.

The hotter the better.

Walk into your kitchen while this simmers.

Inhale.

Fall in love.

Grab a mug and sip away.

Repeat.




"Love and Joy Come to You
And to You Your Wassail Too
And God Bless You and Send You a Happy New Year
And God Send You a Happy New Year!"

Linking up with these great blogs:

Mingle Monday @ Add A Pinch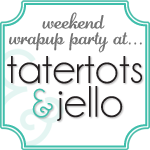 "My every mortal breath, is Grace and nothing less"